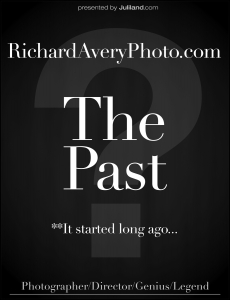 I started the Juliland Universe 10 years ago.  I had a vision, an idea and thank god a best friend in Juli Ashton.  We started small with just Juliland.com and a lot of ideas.  Truth be told… I knew very little about websites and the adult business.  I didn't know how much work or money it would take.  All I knew was how to create, produce, take photos of grrls, and how to get the best out of everyone that works around me.  Just enough to get me started.
I had to find a webmaster, some grrls and cross my fingers.  I had to learn as I went along.  NO lie, it was not easy.  I made a shit load of mistakes, trusted the wrong people, got screwed over by some short sited idiots and learned everything the hard way.  It wasn't until I met our current webmaster Jette Violet 5+ years ago that everything started to come together.  She is bad ass and very talented.
I was lucky enough to meet and work with talent that believed in me from day one.  Grrls like Bobbi Starr, Ash Hollywood and Audrey Bitoni are sexy grrls, but also big friends & supporters.  Better than friends… Friends for life.  Also all the grrls I shot and had fun with made Juliland extra special.  I had more fun than everyone and I have the photos to prove it.  Lucky me!
Last, I have worked my ass off and more for the last 10 years.  It was harder than you know or could imagine.  I'm proud as fuck with everything I created, but none of it would have NOT happened without Juli believing in me.  Her support inspired and motivated me to do my best from day one.  I know she's proud and that's what matters most to me.  #grateful #goodtimes #friendsforlife