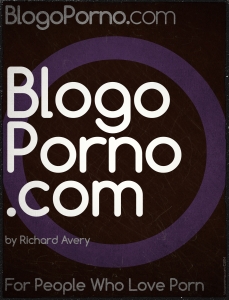 Yo!  What up porn lovers?  Check out the new and improved BlogoPorno.com!  Woo hoo!  Let me catch you up with what's going on and why?!?!?  Our good friend Cyrano Jones had been a long time friend and supporter of the Juliland Universe.  He's put up with my shit longer than most!  A few months ago we talked about taking this site to a whole new level and creating something fresh.  We put our heads together, worked are asses off, made some changes and here's our crazy results.
Starting in July we are making some changes and more will follow in the coming months.  Starting with our O Grrl of the Month!  This month its one of our favorite grrls of ALL time… Ash Hollywood.  A BIG favorite of Cyrano's and myself.  Each month you will get a exclusive interview and a cool set of photos from one of our many friends!  Weekly, we're gonna share great porn and porn stars from ALL over the internet!
Some of the new additions will be weekly O Reviews.  These reviews will be all sorts of reviews will not be limited to porn in anyway.  You never know what our Juliland Universe will review… could be TV shows, movies, life, porn, grrls, sites and what ever the fuck we want.  We are adding O Interviews, these interviews will be with your favorite porn stars and porn creators so you can get to know them a little bit more!  You might appreciate ALL the hard work the go through just to make you happy.
Another great addition will be quality porn from top to bottom.  My personal goal is share great porn to all you porn lovers.  I hate bad porn and it sucks big time!  So, we're gonna do our best to find the best of the best just for you.  Stay tuned to many more NEW things coming to BlogoPorno.com!  Trust me, shit's about to get real yo!