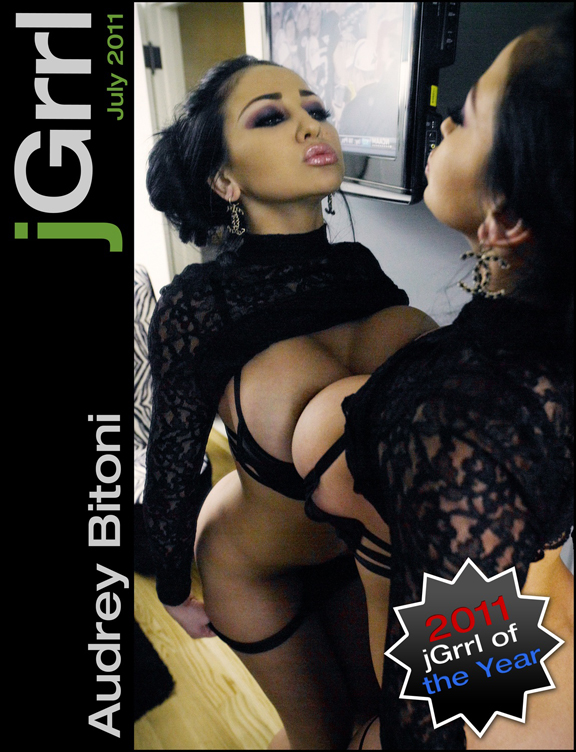 Yo!!! Audrey's back and better than ever! Hailing from the beautiful city of Pasadena in California — a covert hotbed of hotties if ever there was one. After five years in the adult biz, Audrey's now on more sites than we can count, but none that really matters as much as her extensive work here at Juliland. Saying Richard loves Audrey would be a bit of an understatement, and given that this is her second stint as jGrrl of the YEAR, it should be abundantly clear that these two simply click.
What's the secret to their chemistry? In a word, fun. When these two get together, cameras come out clothes vanish, toys appear, pussies get wet and magic transpires. As always, the results speak for themselves.
Audrey's a busy grrl traveling and working, yet still finding time to relax like a pro. She loves her work, her lifestyle and her friends. A lover of the outdoors and exercising, when she's not naked on camera somewhere, she's usually hiking in the hills. Biggest surprise about Audrey: she's damn funny, and loves to laugh. In fact, Audrey always has Dick laughing so hard, it's amazing he has time to shoot any fotos. Never ones to disappoint, though, they still manage to deliver the goods.