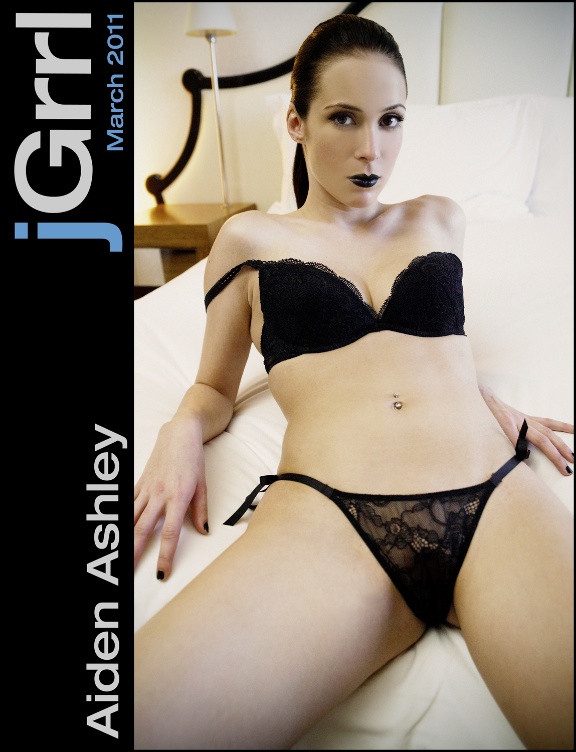 Summer comes a little early this year, with the heat that March's jGrrl Aiden Ashley brings from her native Arizona. She's been working in the adult industry for just a year, but it's been one crazy fucking year! She has just made the big move to L.A. to turn pro, and found that she loves to play. She says, "Music, true friends, the circus, and Juliland" are her favorite things and shares a passion with our great leader Richard Avery when it comes to the grrls. The two are partners in crime, and Richard captures the trouble they get into for you to watch and enjoy!
Aiden loves locking lips with boys and grrls and she loves having fun with Richard. The two hit it off from the start, with Aiden finding the way to his heart through his stomach (secret weapon: chocolate chip cookies). She's a grrl with many talents and when she's not baking, she loves being on camera, especially knowing there's an audience. In her own words: "When looking at a print, I love the mystery of it and not knowing exactly what happened there."
Richard's sure Aiden has what it takes and more to be a star: "She loves to play like no other jGrrl I've shot." Aiden's on the rise, so be sure to tell your friends you saw her at her best at Juliland.com! Enjoy!