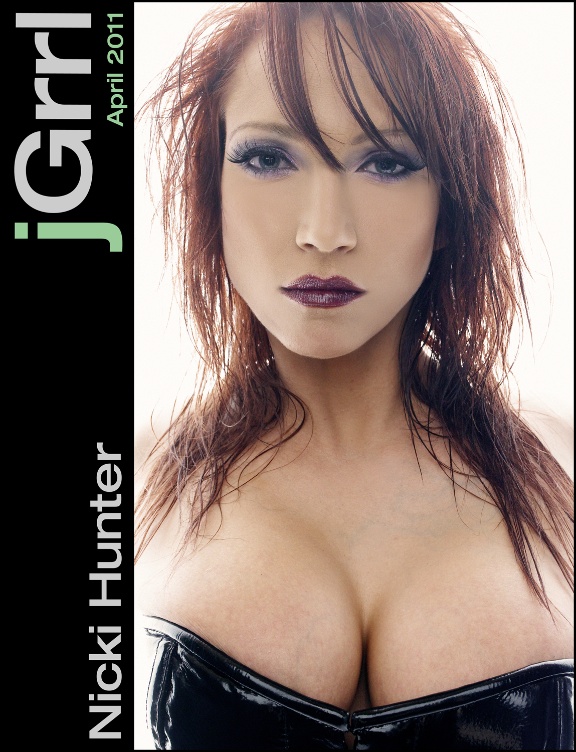 After months and months of talking about her, April jGrrl Nicki Hunter is finally here on Juliland.com! As the popular host of Playboy Radio's Night Calls with over 8 years in the business, she's done and seen it all.  She is one tough grrl who loves to have fun with boys and grrls.
She loves Juliland and everything Richard does. She considers herself lucky to call Richard a friend, and the feeling is mutual. This shoot was a real treat for both her and Richard.
"I love the pictures that he takes and the way he touches them and tweaks it just right to give you the upmost effect that a still frame can give you. Richard is witty and comical, but most of all, I love the depth of his heart. He really connects with his models and can utilize the models semblance of self to create art instead of trying to bend people to his will," she gushed.
Nicki started in the adult industry as a stripper to feed her cravings as an exhibitionist, but found that just being naked for strange men wasn't enough. Her need to be seen led her to have sex on camera in Los Angeles. Don't take this grrl's willingness to please as a sign of submission, though — she admits that if given a penis, she'd "FUCK EVERYONE!!!!!!"
Originally from Florida, she moved here to get into the adult business. She loves the adult industry and the freedom that it brings her. She loves beautiful grrls, but couldn't imagine being without boys and loves deep, sensual kisses with both. She loves sex, she loves juliland, she loves just about everything that life brings her.  We love you too Nicki.