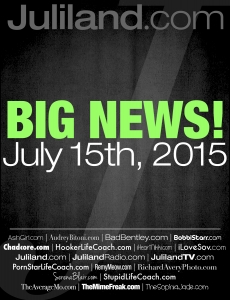 BIG NEWS:  I'm very excited to announce our SeedAndSpark.com campaign for our documentary Greatest Hits.  What is this?  This is our Crowd Funding campaign to raise money to make this happen.  Please go to SeedAndSpark.com and check out our campaign today for details.  You will learn more about the documentary and our goals.  Do it NOW!
As one of the producers, it is up to me to produce and coordinate, but I need your help to raise money.  This project is not gonna be easy, but with your help it will be great!  We have lots to do in the coming months so please donate to this great project.
Check out our page at SeedAndSpark.com for details and please donate.  We have great incentives for every support level.  Please help us make this dream come true.  Sign up for our Newsletter for regular updates.  Follow me on Twitter to hear the latest.
Share #GreatestHits on Twitter | Instagram | Facebook  
Thank you!