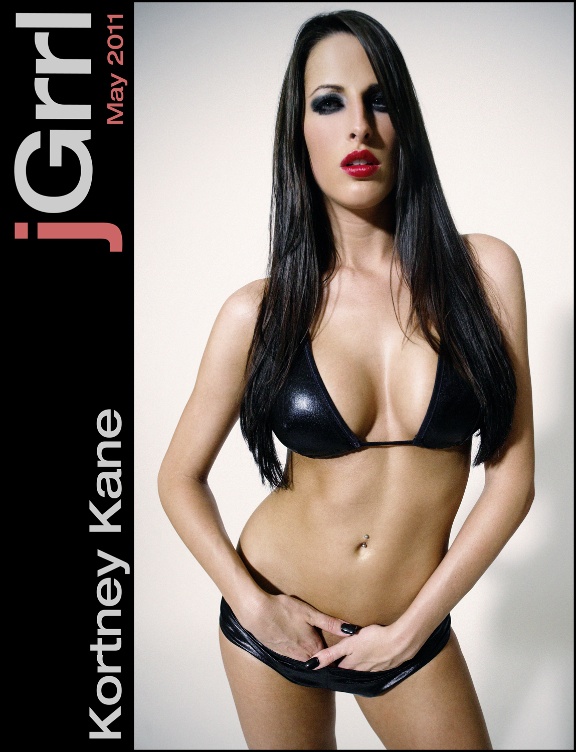 Kortney Kane comes to Juliland from South Carolina and now lives in So-Cal with the rest of us crazies. She loves the adult biz and says, "it's far from boring." A few things that make her smile: good sex, good coffee, good food and good company — all of which I think we can agree on. Richard met Kortney last year and right away knew she was special. He couldn't wait to play and have some fun. She couldn't wait to show Richard her dark side, something she says most people don't know she has.
This month Kortney had a chance to show how they get dirty down south. When it comes to video vs. stills, this girl loves to have sex, rather than "just pose in sex positions." This is a girl we can get behind. Speaking of getting behind Kortney, she shares that she loves the doggie position for just that reason. Getting her ass slapped is another big plus with this corporal punishment-minded miss.
But just because she loves it rough, it doesn't mean she isn't a softie for a kiss, which she admits is a big turn on. She likes grrls because they're sensual and sexy, as well as touchable and kissable. But she also likes boys and claims no preference for either. In a wanting her cake and eating it too moment, Kortney asks, "Why do I have to choose between the two??"
Why choose indeed, Kortney.