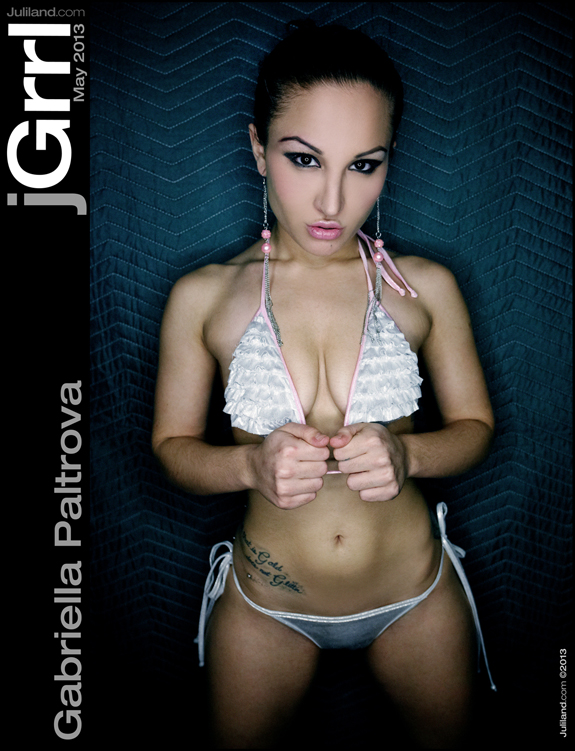 Born and bred in Chi City, Gabriella Paltrova is a newbie to the adult industry ready to make her mark.  Already, we know that Gabriella thinks outside of the box and has a quick wit about her as she so candidly tells us, "The best part about being a porn star is being in a match – you versus the penis."  Quite clearly, she wins every time.
A bad bitch with two middle-fingers in the air, Gabriella does not discriminate when it comes to gender.  She believes that grrls are gorgeous human beings, and men are the sexiest when they're well groomed.  But when it comes to boys, she simply has no time.  Then again, who does?  Knowing exactly what she wants, Gabriella admits to being most turned on by the simple act of ear kissing (admirers, take note!).
When she's in the work place, Gabriella and her nether regions (otherwise known as "Pocket Pussy") enjoy taking out all emotions on a penis.  "It's pretty exhilarating, and it's a great work out too!"  But when she's not ruling all things phallic and working her butt off, you can find her rocking out to Justin Timberlake's "Sexy Back" or taking kick-ass photographs with Richard Avery.