In a world of disposable digital music the art of the album cover is dying a low death. To me, album cover art is one of the best parts of a new record. The art can show so much about the band and it's music, it can also make you want to buy the record, even if you don't know who the artist is. I am sure anyone reading this bought a new record at one point in time soely based on the cover. That being said here is a list of my ten (giver or take a few) album cover of all time. Please note: As you can see, I like the ones that cause a bit of a controversy.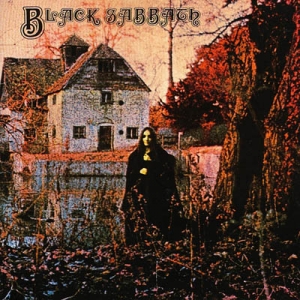 Black Sabbath
Seklf-Titled
(1970, Warner Bros. Records)
The scariest album cover of all time, period. Not to mention the scariest song of all time "Black Sabbath."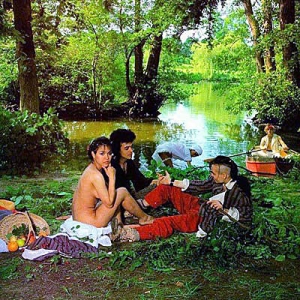 Bow Wow Wow
See Jungle! See Jungle! Go Join Your Gang Yeah, City All Over! Go Ape Crazy!
(1981, One Way Records)
This album cover was hugely controversial because front woman Annabella Lwin was underage. Her mother even comissioned a Scotland Yard investigation for " alleged exploitation of a minor for immoral purposes." A deal was made with the band's management and Levin's mother, but it wasn't the first or the last time the Mohawk sporting lead singer would appear naked.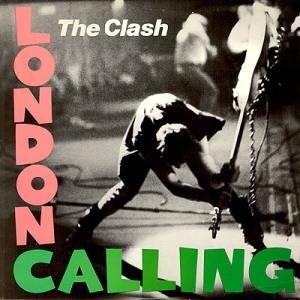 The Clash
London Calling
(1979, Epic Records)
To me this is such an incredibly powerful image with the bassists Paul Simonon smashing his Fender Precision Bass at The Palladium in New York City on September 21, 1979. The photo was taken by Pennie Smith (she thought that it was too out of focus) and became one of the best album covers of all time as it paid homage to Elvis Presley's self-titled debut album.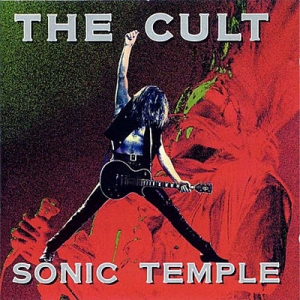 The Cult
Sonic Temple
(1989, Beggars Banquet Records)
I just love this cover. The picture of guitarist Billy Duffy in that classic rock pose with his Gibson Les Paul and kind of hidden in a wash of red color is lead singer  Ian Astbury. The black and red colors make the silver lettering just pop off the cover too.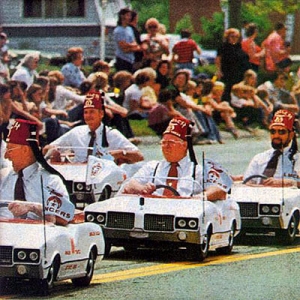 Dead Kennedys
Frankenchrist
(1985 Alternative Tentacles Records)
Shriners in tiny cars wearing Poba hats? Hell yes count me in. but the real controversy was on the inside when the Dead Kennedy's added a poster of H. R. Giger's "Landscape #XX." The band was taken to trial for "distributing harmful matter to minors." Front man and Alternative Tentacles label owner won the case and became a hero for freedom of speech.