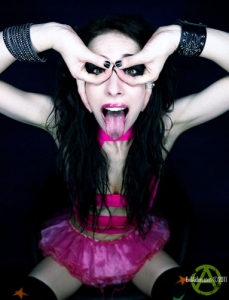 OK, this is for you grrls out there that ask me how do I become a jGrrl or how do I visit Juliland.com.  Simple and easy… We have rules and here they are…
Be nice – always be nice to Juliland.com and we will be nice to you.
Experience – not all that neccessary, but it helps.
Look – really look at the website and see the grrls that we have and if you think you fit in, drop us an email to support@juliland.com.
Passion – show me you love what you do.  The grrls that I shoot all love shooting and creating art.  They are on me all the time to play.  We are busy with a million things, so if you really want in… Keep on it.
Fun – what is most important with everything we do and I think you see that.  Having fun is why I do this.  If it's NOT going to be fun I will not show up.  Every hears me say this and it's so fucking true.  I love women and I love to play with women.  Bring it grrls!!!  Go big or go home.
I hope this helps and I hope to hear from you.  Please let me know if you have any questions and let me know if you need anything.  I'm always around and looking for crazy fun grrls to play with.  Is that you?
Yup yup!
PS.  If you don't know by now… Chocolate milk and cookies works on me pretty well, just ask my Evol jGrrl Aiden Ashley!