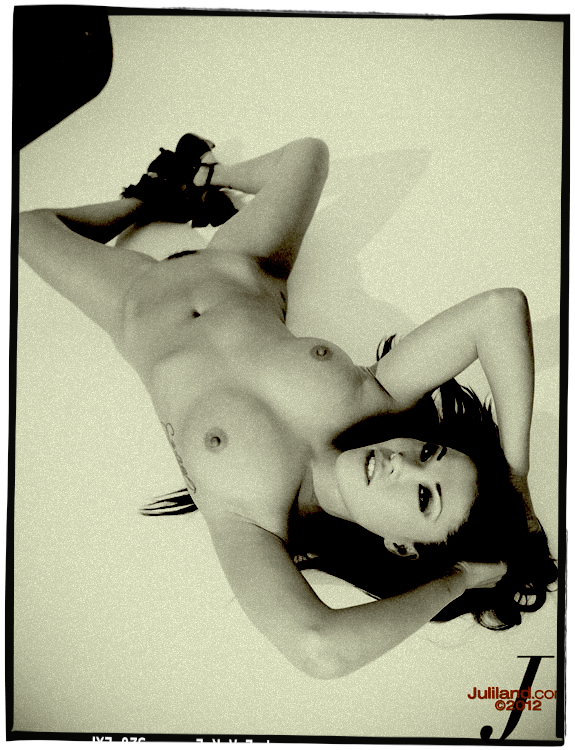 When London calls, make sure you drop everything, do whatever you have to do to be ready, and then hold on tight.  Why?  Because the game goes up another notch when it comes to the 2012 April jGrrl, London Keyes.  Go BIG or hide under the couch is pretty much how I see it.  London Keyes is one special grrl and too much fun.  This month you will see our first bit of fun.  We have shot a few times and are already planning for more.
She first came to me from my grrl Bobbi Starr.  Bobbi introduced us and I was blown away in one minute.  Her energy is full on at 10 non-stop.  Bobbi told me she was fun and warned me that I would love her, and after our first shoot, I was hooked.  Just look at everything that comes out this month and you will see what a lucky fuck I really am.  The fotos are sick, but the videos are even better.  One night we just shot till we couldn't shoot anymore (well, I have to admit it was me that could NOT take anymore).  She wore me out.
I promise this month will not be the last of London at Juliland.com.  I promise London will call on me and you in the months to come.  What's that????  Do I hear the phone ringing now or is that me wishing?