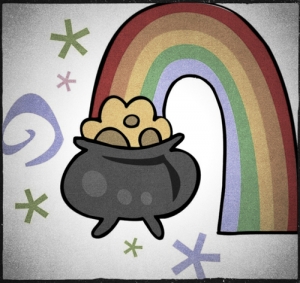 Dictionary.com defines "serendipity" as an aptitude for making desirable discoveries by accident. I made one of those desirable discoveries by accident the other day. When I was a teen, I was captivated by a Playmate. The first Playboy I ever looked at in earnest was the May 1964 Playmate of the Year issue, with the iconic cover of Miss December 1963 Donna Michelle in a white leotard, back curled, legs in the air, making a Playboy Bunny shape with her body. She has always been my favorite Playmate, a distinction I have maintained even though Miss September 1966, Dianne Chandler, is now a friend. When Donna Michelle shot her Playmate pictures she was all of 18 or 19, a consort of Hugh Hefner and possessed of curvy body that, as Raymond Chandler put it, would make a bishop kick a hole in a stained-glass window. She had gone to my high school and was a shared lust object of every teenage guy I knew. She had a Brigitte Bardot-like casual carnality, and when Playboy devoted something like 11 pages to her Playmate of the Year pictorial every Playboy reader fell in love with her. Or something like love, at least.
A few months ago, Playboy's online Cyber Club released digitized pictures of Donna Michelle. In the way of Playboy, they are gigantic (1601 x 1600 pixels) high-res pictures, probably taken by a Hasselblad with a 2 x 2 inch negative, And I downloaded them, cropped them and used them for computer wallpaper.
I didn't crop one, though. Call it an oversight. The picture shows her topless in front of a red curtain (in the Red Room of the Chicago Playboy Mansion), holding her head up with one arm and looking quizzically into camera. When it popped up on my monitor, her head was perfectly in the frame, eyes full of mischief, one ripe breast visible in the frame, the other just tantalizingly below the frame line.
I never would have cropped it like that (Only show one boob? Are you kidding?) but the computer, accidentally, made it happen. It's been my wallpaper for two weeks. So far. I'm looking forward to my next accident.