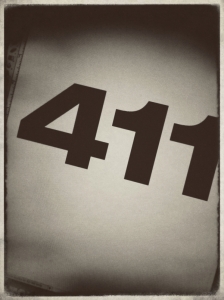 I've been getting a lot of questions recently regarding where the adult industry stands in terms of statistical numbers.  Now, when I personally think about porn, I think about Richard Avery being his silly self, Lexi Belle talking dirty to the camera, and Bobbi Starr expertly fucking the brains out of a submissive who clearly didn't know what they were getting themselves into.  But I get it – different strokes for different blokes.  Some get turned on by leather, while others get off on mathematics, statistics, and numbers! So, with the help of Dr. Neil Malamuth, here are some awesome pornography facts you may want to keep stored in that devilish brain of yours…
Sex is the most researched word on the Internet (this comes as no surprise).  But did you know that 12% of all websites, 25% of all search engine requests, and 35% of all downloads are pornographic in nature?  Every second there are 28,258 people using porn and 72% of these users are men (ladies, we need to change this).  There are 372 million porn web pages and 89% of these are produced in the United States alone.  And every day, there are 266 new porn sites – none of which come even close to the amazing Juliland Universe we've created.  But, this is perhaps most mind-blowing – the United States revenue from pornography in 2006 was an astounding 2.84 billion dollars.  Do you realize how much lingerie, steak, and chocolate I could buy with that kind of money?
But what two events in recent history are most responsible for the unstoppable uprise of pornography? Believe it or not my Juliland darlings, the Internet and the attacks on 911.  In 2001, the Bush regime wanted to prosecute pornography cases and create fear within the pornography industry.  But when 911 occurred, the administration decided to remove that from the agenda in order to focus on the war.
A decade later, the Juliland lair is more productive than ever, focusing on the curves and swerves of sexy vixens like Aiden Ashley and Ash Hollywood.  On behalf of all the staff and the grrls, you are very welcome.
Yours truly,
Scarlett Stone