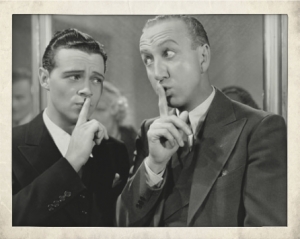 The White House, Buckingham Palace, and the Taj Mahal are all highly iconic buildings that are both internationally recognized and visited by thousands on a daily basis.  For that reason alone, their gates are strictly guarded, and their tour guides come prepared for the tourists that await their secrets from within.  So, like all great tour guides, I am here to share with YOU the secrets from within the Juliland Lair.
While the site has been up and running for several years now, it's only until recently that I've been given the permission to divulge the aesthetic and visual components of our building and the many quarters we use for photo shoots, videos, and interviews.  There are some rooms, however, that are utilized for different purposes entirely – this, I will address later…
The exact location of our Lair will not be revealed, but I will tell you that we are located in sunny Los Angeles, California!  When we originally started searching for the perfect structure to house our work, we looked at office buildings, warehouses, you name it – we probably checked it out.  But after our long journey, we finally came to purchase a large two-story mansion with multiple rooms and bathrooms.  Ever wonder why so many of our photo shoots include our lovely grrls on beds, toilets, and in bathtubs? Well my dear followers, now you know!  We're lucky enough to have a ton of options to choose from before shooting.  And with the conclusion of each shoot, the rooms and bathrooms are cleaned thoroughly by Richard Avery (just kidding, I wish he'd pick up a fucking broom or a bottle of Windex).
It's also important to know that if it wasn't for the help of Jette Violet, Bobbi Starr, and myself, our Juliland Lair would have looked an awful like an all-white, minimalistic man cave.  Dick insisted that we "paint the walls white" and "eliminate all furniture."  Little did he know that our grrls would be using our beds and leather tufted chairs for God knows what.
Now, this is the part where I tell you about all of our really juicy secrets.  Where to start…
Firstly, the kitchen is frequently stocked with bottles of Champaign, chocolate milk, and water, while our pantries are filled mostly with our favorite sweets like cookies, taffy, Reese's peanut buttercups, and candy corn, just to name a few.  And remember when I mentioned some rooms that function a little differently than the rest?  Well, when I visited the Juliland Lair during renovation, I insisted that we have certain rooms with a twist.  Luckily for me (and for you), I got my way.  And now, we have the following rooms that are my absolute favorite to play in: the dungeon, the velvet room, the white room, the room with all mirrors, and the fort room.  Each room comes fully stocked with lubricants, sex toys, BDSM gear, sex swings, and assorted lingerie – again, all freshly clean!  Ask me which room I'm the most proud of, and nine times out of ten, I'll tell you it's the fort room.  Let's be honest, who doesn't like building forts?
Your's truly,
Scarlett Stone