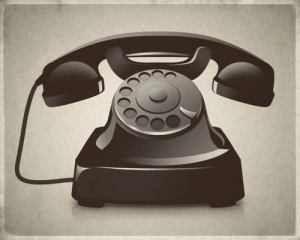 Sometimes you just get lucky. I think of myself as a nice guy. I have worked at a major theme park in Anaheim, where they specialize in being nice, so I learned from the best and I work as a volunteer guide at a private club in Hollywood (RICHARD DO NOT LINK TO THE CLUB) that is a disorienting labyrinth with five bars and only three sets of restrooms, so people tend to get drunk, disoriented, and in desperate need of a place to pee.
You can imagine how happy people are when they get a smile and a gentle nudge to a restroom in a situation like that. But in the last year or so, I have had a new opportunity to be nice thrust upon me. I got a new cell phone after a dispute with my old cell phone carrier about how much money I owed them, and the new cell phone came with a new number. Well, not exactly a new number. It used to belong to somebody else.
The Salvation Army.
I get calls from people all over the state of California. Calls from sweet middle-aged suburban housewives wanting to donate clothes and furniture. Calls from people who want to arrange a halfway house for their loved ones in jail. Collect calls from prisons by inmates seeking a hand, or a handout. Fortunately the calls are during business hours, so I don't get awakened in the middle of the night.
I could have gotten pissed off at these intrusions into my life, but I have chosen not to, after some contemplation and a bout of hearty cursing at my new cell phone carrier. I realized that every person calling the Salvation Army is either looking for help or offering help, and either way they deserve to be treated with kindness and compassion.
I gently (thank you, theme park, for teaching me how to do this over the phone) tell them that this isn't the right number, tell them the right number, and send them on their way. (It's not easy with the collect calls, because I only have 15 seconds before I get charged.)
It's not as easy as yelling "THIS IS NOT THE RIGHT NUMBER!" and disconnecting, but it makes me feel better to get these people in touch with the right number. Maybe I can get the Salvation Army to chip in on my phone bill.