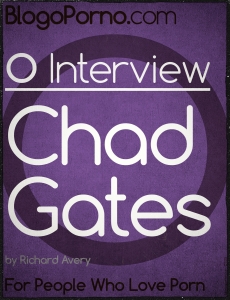 This months interviews is with the Juliland Universe's super intern Chad Gates.  Why?  Cuz he is one crazy kid who loves porn almost as much as he loves surfing!    I know he has big dreams and wants to do more than anyone I know.  His passion for Juliland, grrls, photography and surfing is unmatched.  He's is great kid with a great worth ethic.
What is your favorite Disney movie of ALL time?
Its an oldie, but goodie… The original Jungle Book!  When I was a kid I use to watch it all the time.  It is my moms favorite as well.
Who's your favorite Surfer and why?
This is the stupidest question ever!  Kelly Slater, duh!  He's a god among men!
If you could have a 3-Way with two porn stars… Who would you choose?
This is NOT an easy question to answer.  Seriously NOT easy.  If I had to choose two grrls, I would choose… Remy LaCroix and Jada Stevens.  First we would get HIGH as possible.  Then we would fuck till we die.  Done!
What is the best thing you have learned from ME?
EVERYTHING!!!!!  You're my boss, my friend, my mentor, my idol and most of all my hero!!!
Which famous celebrity grrl would you love to photograph?
I would love to shoot the super sexy Emily Ratajkowski.  She rocks my fucking world.
Is it true you lost your virginity to a porn star?
Yes, go to my site ChadCore.com and read ALL about it!  It was the perfect way to lose it.  It was expensive, but worth it.
Name 3 dream beaches you want to surf before you die?
UGH.  There is too many to list and I wouldn't know where to begin, so fuck off and let me dream about it!
Name 5 porn stars you want to fuck and why?
Ugh.  There are so many that I have fucked.  Here's 5 that I have not fucked, but I need to very soon.
Remy LaCroix – first we get high, then we fuck, the we get high again.
Nikki Next – lets fuck all day and night.
Riely Ried – yo, I think we should fuck.
Phoenix Marie – you're the only grrl that scares me in ALL the right ways.
Alektra Blue – we've been talking about it, lets do something about it. ;-)
If you could have lunch with anyone (dead or alive), who would it be?
I love this question.  We talk about this in the office all the time.  My answer changes everyday.  For today… Barrack Obama!  I think our president rocks.  I would love to sit down and just talk about everything.
Fuck, Marry, Kill… Lady Gaga, Madonna, Arianna Grande
Fuck Madonna cuz she's Madonna, Marry Lady Gaga cuz I know it would never be dull and Kill Arianna Grande cuz she is so annoying.