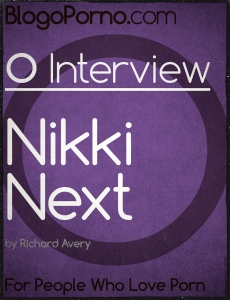 Whats the best thing about being a porn star?
I like the fact guys watch the videos and masturbate.  I love when guys jerk off and get excited.
Do you like anal sex?
With the right guy it feels amazing.
What is your favorite Disney movie of ALL time?
The Little Mermaid. I think I was Ariel 3 times for halloween.
What do you love about porn & what do you hate about porn?
I love that couples watch it to enhance their sex life.
I hate that it is very easily accessed now and less exclusive.
What is your lucky number and why?
3 – I correctly guessed a 3 of clubs out of a deck (on my first try) so that is my lucky number and card.
Who would you hate to see naked?
Oh boy… my mom?!
When was the last time you masturbated?
This morning.  Twice a day like clockwork.
What is the secret to great sex?
Good communication between partners makes it feel more comfortable and fun.
What is the best thing about Target?
Really everything but their leggings are the best.  I have a whole drawer of them.
Fuck, Marry, Kill… James Franco, Channing Tatum, Robert Pattinson?
Fuck James Franco- he's a cutie pie.
Marry Channing Tatum- I hear he's a sweetheart.
Kill Robert Pattinson- I don't think vampires should sparkle.